Superb elastomeric performance, high release and ease of clean down are just some of the reasons why customers choose Blue Silk® from Just Rollers.
Providing an innovative solution to the problem of poor release from conventional rollers, the unique properties of Blue Silk® compounds make them an ideal choice for a variety of demanding applications including cast film laminating, plastic film production, flexible packaging and calendering.
Importantly, Blue Silk® compounds reduce the need for Teflon® coatings and can be reground to offer economical long-term use.
Ease of clean down is a key feature of these compounds along with:
• Outstanding abrasion resistance
• Excellent recovery from deformation
• Good tear strength
• High heat resistance up to 140ºC
• A hardness range of 70-90 Shore A
High release and reduced friction
• Easier clean down
Elastic recovery
• If rigid Teflon®* sleeve unsuitable
Low heat build up
• Cool running, longer roller life
Typical applications
Used as a 5mm thick top layer on a Super Dynamic™ base layer, Blue Silk® resists the build up of polymer on the roller surface in the event of polymer overspill or web break.
On cast film coating lines, the unique combination of high heat resistance, high resilience and good release properties have resulted in Blue Silk® coverings outlasting conventional rollers and providing long term economies of use.
• High contact angle
• Low surface energy
• High release properties
*Teflon® is a registered trademark of DuPont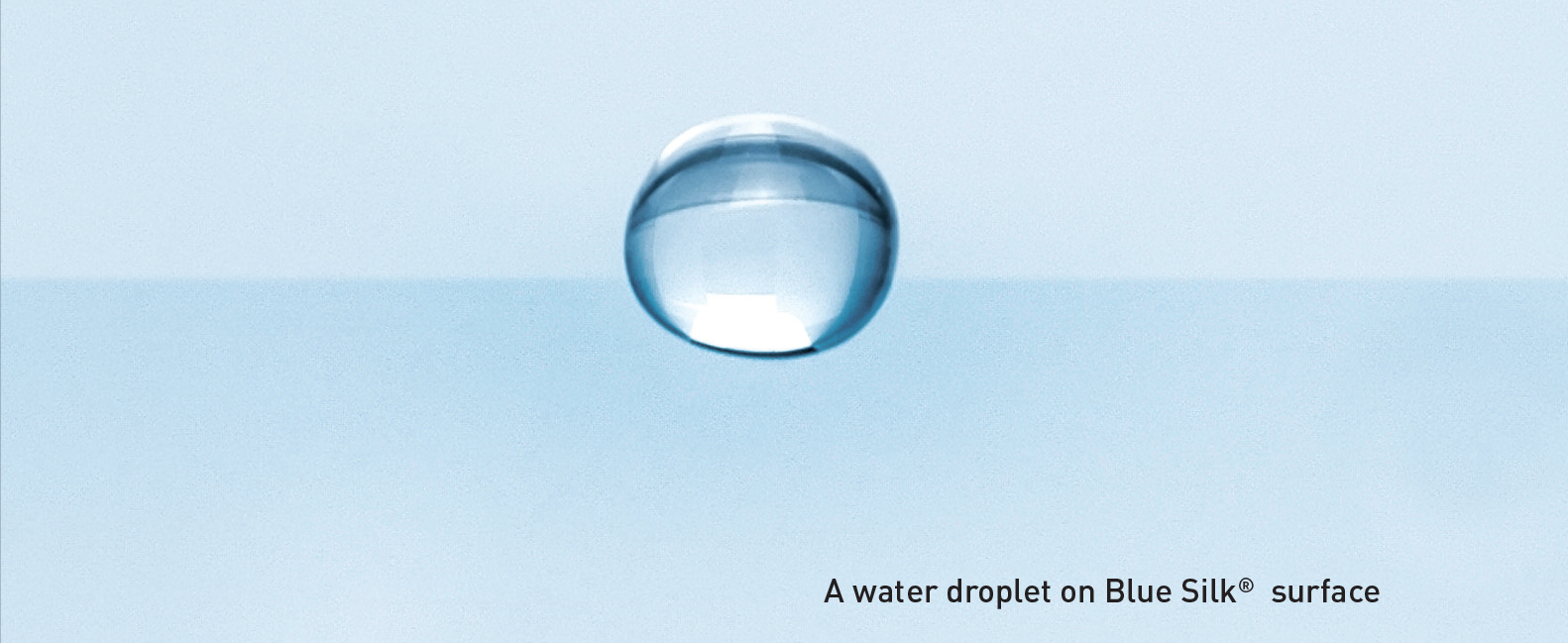 Delivering Dynamic Solutions
Hardness range (Shore A): 70-90
Colour: Blue
Resilience: 4
Hysteresis / heat build up: 4
Tear strength: 3
Abrasion resistance: 3
Resistance to high temperature: 4
Resistance to acid and wet chemicals: 4
Resistance to mineral oils: 3
where 1= poor, 5= excellent
For further information on our services please call +44 (0)1633 869436 or fill out the form below.
Got a question about Blue Silk®?
Please fill out this form and we'll get back to you as soon as we possibly can.