For ultimate roller performance, Super Dynamic™compounds are the first choice for customers throughout the world.
Ideally suited where rollers are subject to a combination of heat, pressure and speed, Super Dynamic™ compounds have been specifically developed to perform in high speed, high load bearing applications. Indeed, Super Dynamic™ covers are ideal for cast film, paper laminating, blown film laminating, embossing, gravure printing and film orientation.
With high release and anti-static versions available, the properties of Super Dynamic™ ensure strong resistance to chemicals, acids, oils and solvents. The compounds deliver consistently high results due to:
• Outstanding abrasion resistance
• Superb bond and tear strengths
• Low heat build-up and high heat resistance
• Outstanding hardness stability at high temperatures
• Ease of clean-down
• A hardness range of 60-98 Shore A
High resilience
• Recovers from indentation
Low heat build up
• Cool running, longer roller life
High release versions possible
• Ease of clean down
Typical applications
Current trends are to run converting lines faster but also to maintain and improve product quality. Low transmission rates, superb surface finishes and high quality laminations all depend on the quality of the Nip Roller!
Super Dynamic™ coverings offer an excellent combination of physical and chemical properties that make these compounds suited to arduous applications where rollers are subjected to a combination of heat, pressure and speed.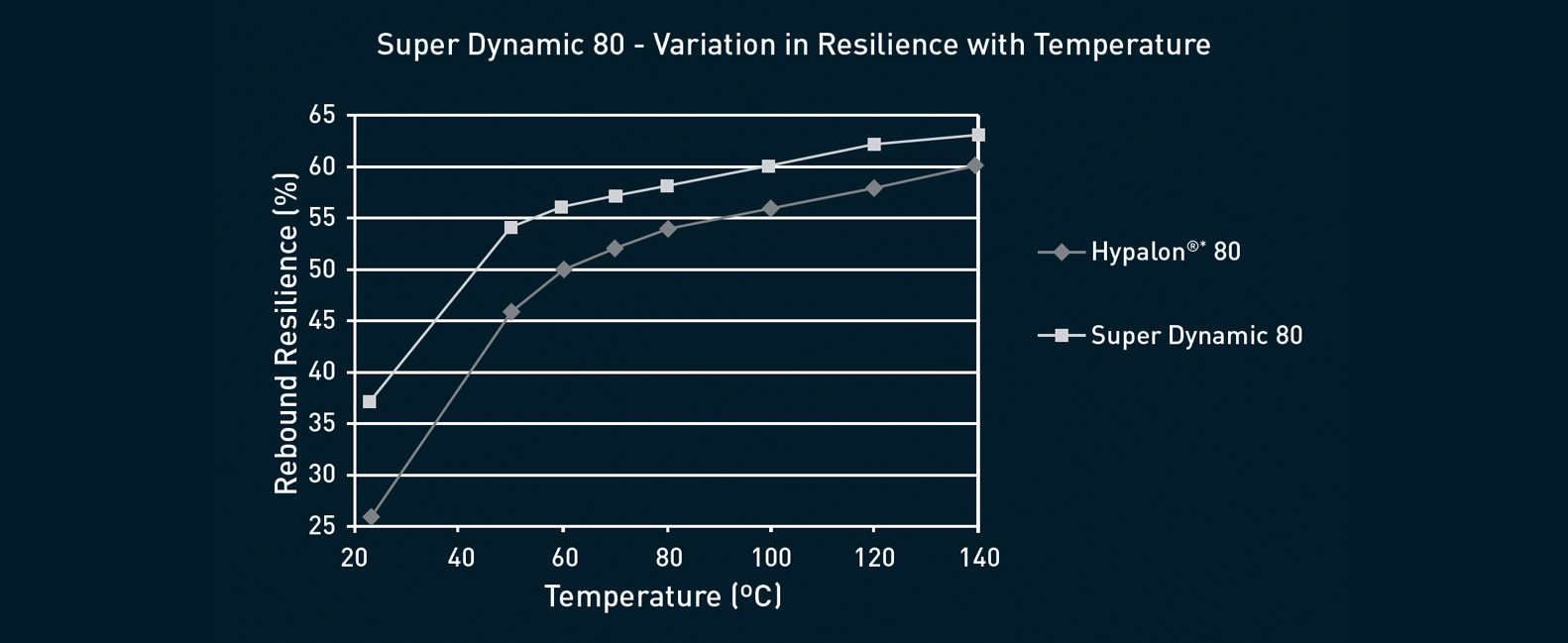 Delivering Dynamic Solutions
Hardness range (Shore A): 60-98
Colour: Grey
Resilience: 4
Hysteresis / heat build up: 4
Tear strength: 4
Abrasion resistance: 4
Resistance to high temperature: 4
Resistance to acid and wet chemicals: 4
Resistance to mineral oils: 3
where 1= poor, 5= excellent
For further information on our services please call +44 (0)1633 869436 or fill out the form below.
Got a question about Super Dynamic™?
Please fill out this form and we'll get back to you as soon as we possibly can.