Exceptional Chemical Resistance

For reduced downtime, improved productivity and exceptional performance choose Super Durable™ from Just Rollers.
Designed specifically for both caustic and acidic environments, the unique formulation of Super Durable™ compounds ensures excellent chemical resistance and durability. Indeed, these compounds continue to outlast conventional rubber coverings and are suitable for use in the chemical treatment of steel, aluminium and other metal strips.
Available in antistatic and high release versions, Super Durable™ can function on grainer, squeegee, sink and snubber rollers and offers:
• Resistance to a wide range of chemicals and solvents
• Excellent abrasion resistance
• A hardness range of 50-80 Shore A
High resistance to alkali and acid
• Long cover life free from attack
Superior abrasion resistance
• Low wear rate, extended usage
Excellent anti-static properties
• Eliminates static build up
Typical applications
Super Durable™ coverings provide a unique universal rubber covering for use in hostile chemical treatment tanks! On many pickle lines and degreasing lines it is often necessary to use several rubber qualities to resist chemical attack in different units.
With resistance to both acids and bases Super Durable™ provides the opportunity to reduce roller inventory and to standardise on one high performance covering eliminating the problem of which roller should be used in which tank.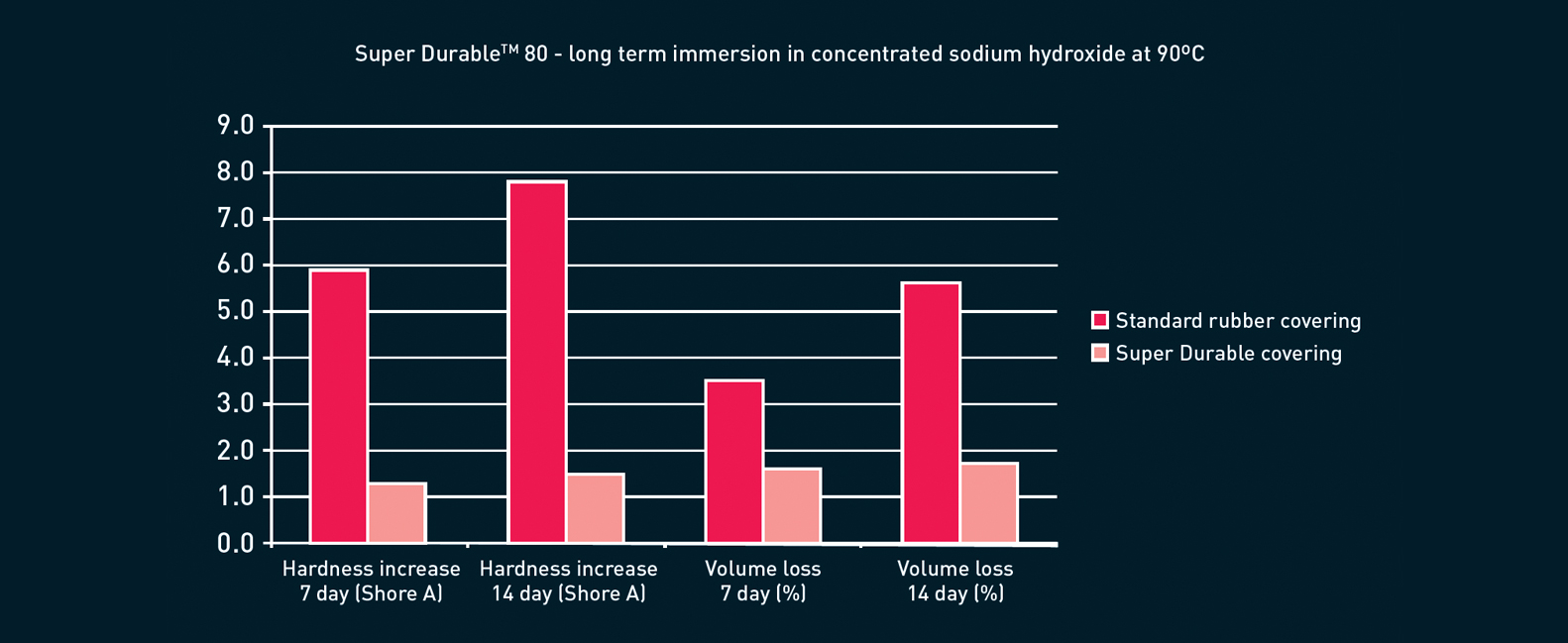 Delivering Dynamic Solutions
Hardness range (Shore A): 50-80
Colour: Black
Resilience: 4
Tear strength: 4
Abrasion resistance: 4
Resistance to acids: 4
Resistance to alkalis and wet chemicals: 5
Resistance to mineral oils: 4
Anti-static properties: 4
where 1= poor, 5= excellent
For further information on our services please call +44 (0)1633 869436 or fill out the form below.
Got a question about Super Durable™?
Please fill out this form and we'll get back to you as soon as we possibly can.